Go-To-Market Consulting
For Digital Teams
Taking a tailored approach that fits your teams every objective


Checkpoint is operational and can execute every recommendation we have
Full Stack Execution
Analysis of current performance and optimization of your sales cycle for continual growth
Custom Mentoring
Targeted coaching and support in the focus areas you need assistance in to make your team better
Tool Enablement
Improvement of your CRM System: Salesforce, Dynamics, Pipedrive, Freshsales, Hubspot, Zoho, Etc.
Highlight key problems and projects

Come up with data quality suggestions

Propose a Revenue Strategy

Provide input into your Sales Cycle structure

Conduct end-user interviews
Deep dive into the problems confronting your growth teams

Interviews to uncover any issues you may have missed

Analyze existing data to identify gaps in the process

Identify all issues and propose a path to improvement

Unlock your growth potential and take your business to the next level!
Identify opportunities that will improve customer experience and engagement

Utilize Customer Feedback to optimize the journey

Scope a comprehensive understanding of customer needs and preferences

Propose a new customer journey

Implement the new journey in the CRM with training and documentation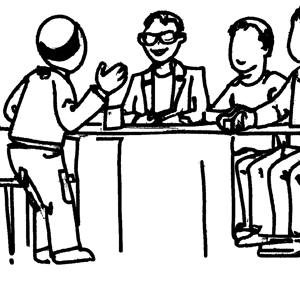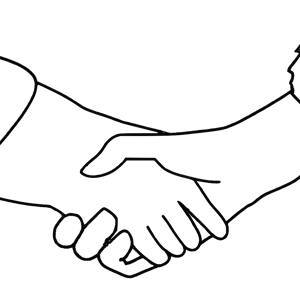 Pipeline Review and Recommendations

Sales Process Audit

Inside Sales / AE Coaching

Sales Team Lead Coaching
Tailor-made coaching solutions to help your Sales Team improve their performance

Comprehensive data-driven approach to identify areas of improvement and develop strategies

Supportive team environment to help SDRs increase their confidence and motivation

Expert advice and best practices for sales managers to ensure successful coaching

Practical tools and resources to equip SDRs with the skills they need to succeed

Proven strategies to help SDRs achieve higher sales goals and close more deals
Custom

ized

strategies

to

target

the

right

prospects

Generate high-quality leads through data-driven SDR services

Enhanced lead capture and conversion rates

Develop

and

implement

campaigns

to

increase

lead

engagement
Focus on activities that drive revenue, not data entry

Reduce manual data entry and costly mistakes

Automatically access, update, and enrich customer data with the latest information from reliable sources

Dramatically improve the accuracy of CRM data and increase sales team efficiency

Get actionable insights to help you build better customer relationships
Revenue Operations Best Practices

Sales Process Optimization

Systems Analysis

Operations Coaching
CRM implementations for Hubspot and Salesforce

Many projects Building from scratch and optimizing existing systems

Utilize agile best practices for structured and transparent change-management

Comprehensive to ensure that your CRM system is built to meet your exact needs

Support and training to ensure that you and your team can make the most of your new system
Improve decision-making with accurate top-down and bottom-up forecasting and data analytics
Track financial performance with up-to-date P&L information
Improve your pipeline analytics with best-practices and insights
Analyze sales pipeline with powerful analytics
Optimize business performance with improved data analysis capabilities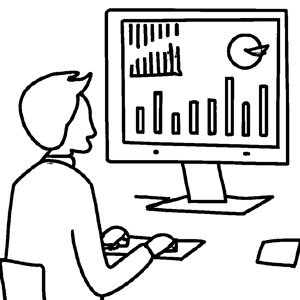 How it Works
An initial meeting to understand the project and it's the current status
Review your requirements and determine a customized scope to bring it from where it is to the end of the process
Execute the plan on a weekly basis through Agile Project Management Best Practices
Checkpoint is a valuable partner for Sales Consulting. Their work across a variety of business cases in B2B SaaS and expertise in Revenue Operations combine to provide an amazing amount of strategy for Small and Medium Business. I highly recommend working with them.
We worked with Checkpoint on an advanced CRM Migration to Hubspot. After another partner left us with a failed project, Noah and the team stepped in to complete the project with a great deal of quality in a short amount of time. Without them, the project would have failed and we would have been on the line for a failed migration.
We engaged Noah on a variety of topics when we were between Revenue Operations Leads. They supported us in defining our Customer Journey, refining our lifecycle stages, forecasting our revenue, improving our reporting and enabling our Inside Sales Team. I couldn't ask for a better partner!
We brought Noah in to work with us on Revenue Operations. From giving us structure in our Customer Journey, implementing it in the CRM, and coaching our team on inside sales best practices, he was an invaluable addition to our team during a hyper growth stage
Recent Checkpoint Insight Post